We've recently released KMC Commander™ 3.0! In a series of blog posts, we're going to take a look at a few of the new features and updates in 3.0. In this post, we'll show you some project features that help save you time and hassle.
One new feature is a life-saver when internet access is unreliable. If a KMC Commander IoT gateway temporarily loses Internet access, schedules will not be disrupted. All of your planned schedules will continue to run, writing to devices on the building's network as intended.
You can now save time by duplicating alarms over multiple devices! In the Alarm Manager, as you set up an alarm, there are new options allowing you to duplicate by selected device profile, point tags, names, or object. This greatly speeds up the process of creating multiple alarms for similar devices.

You can easily track your data with the trend feature. Get a handle on the bigger picture with custom trends that feature data from multiple devices, showing multiple points all on one graph.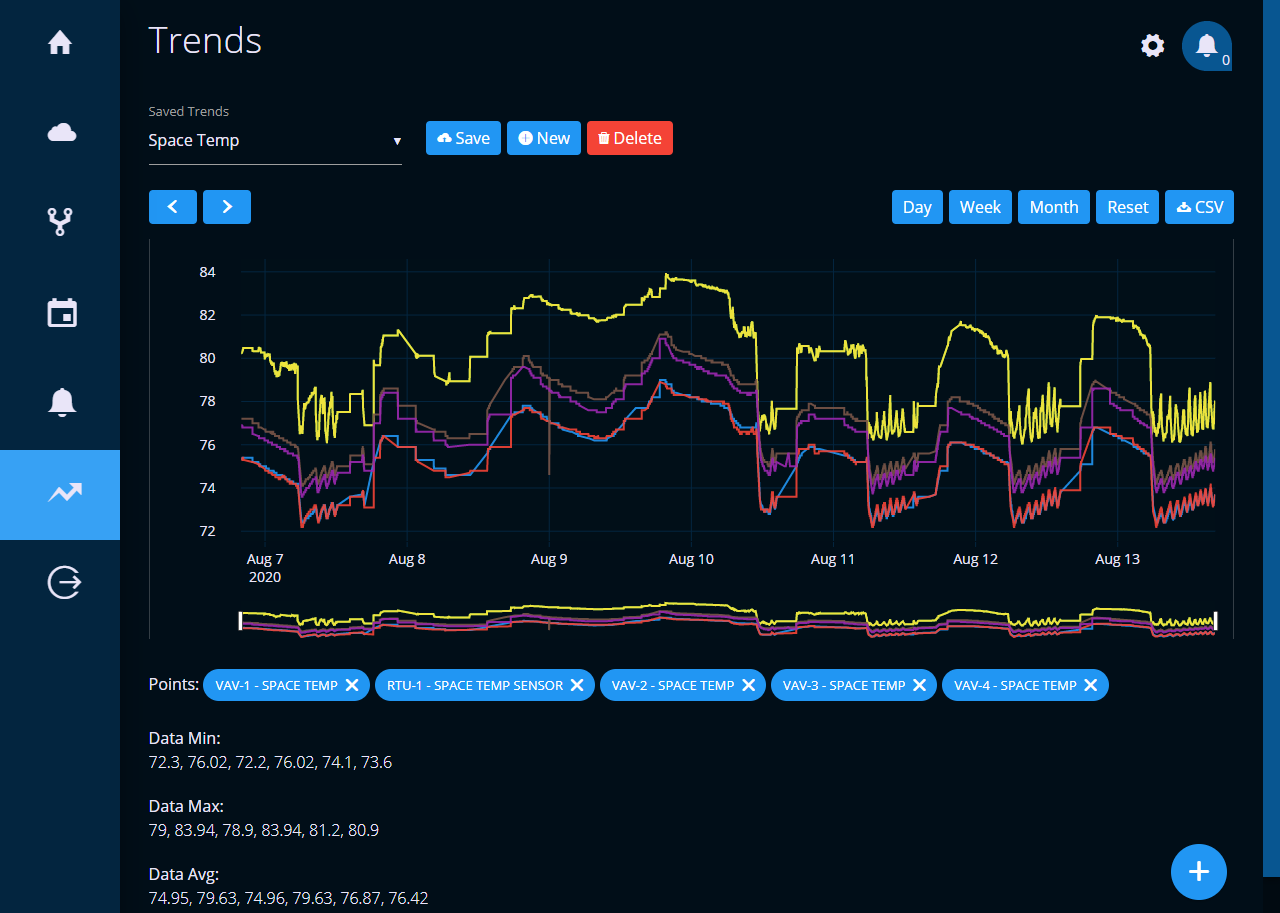 These are just a few of the new features and upgrades in KMC Commander 3.0. For more information on the platform, check it out on the web or watch the YouTube playlist. Previously on the blog, we discussed alarms and access, network and dashboard and features that tailor your project. Be sure to keep an eye out for further KMC Commander updates!