By: Jason D. Mills, Director of Marketing and Communications
When Matsui Nursery, one of the largest orchid growers in the world, was looking to upgrade their greenhouse monitoring system, they turned to their technology provider – Alvarez Technology Group – and KMC Commander.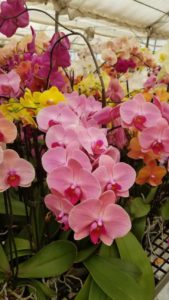 Headquartered in Salinas, California, the nursery grows millions of orchids each year inside 2.8 million square feet of greenhouse space. The plants have different requirements throughout the growing cycle, so Matsui relies on a variety of methods to keep conditions perfect.
"You need to monitor temperature, light, humidity and air flow," said Teresa Matsui, president and CEO. "We use different mechanical tools such as ventilation and curtains. We chalk the outside of the greenhouses during the summer months when the light is more intense. We wash that off during the winter months to allow more light to come in."
But weather conditions aren't always predictable. During Matsui's first year at the helm of the company her father founded in 1967, temperatures in January exceeded 80 degrees.
"If you start off expecting your winters to be cold then you have temperature spikes, you have to respond very quickly. We rely on both human monitoring and technological monitoring to manage and calibrate all of these different factors that go into producing a quality orchid," she said.
With greenhouses of Matsui's size, environmental inconsistencies and equipment malfunctions could have a major impact on their bottom line. With their larger greenhouses, they could lose a hundred thousand orchid plants in an hour if the vents don't open when the temperature reaches a certain point.
"We can struggle with climactic inconsistencies from one side of a greenhouse to another, especially in our larger greenhouses," said Michael Lopez, Matsui's agricultural engineer. "Higher temperature requirements for our tropical orchids means that we have to have an adequate heating system with fail-safes and backups. It requires a fair amount of maintenance."
According to Lopez, the ability to customize KMC Commander was crucial. He found that other automation systems were prepackaged, and commercial greenhouse growers had to work within set confines.
"Whereas the KMC Commander system, especially with the ControlBasic programming that I'm starting to play around with, I kind of see it as more as providing the foundations and a nice open area you can play around with," Lopez said. "KMC provides you the bricks and the tools and they say have at it, build whatever you like. I think that customization is going to be one of the best components that we could have to address our more troublesome parts of running a nursery of 85 acres in size."
Matsui worked with their long-standing technology provider – and KMC partner – Alvarez Technology Group to manage the install.
"The installation process with KMC Commander for me personally was pretty painless because I didn't have to think about it," Matsui said. "I can rely on my partners at Alvarez Technology Group to mastermind the process for me. As someone who's got a million things on her plate, I'm a huge believer in bringing in appropriate technology where it makes sense for us and for our operation, but I don't have the expertise"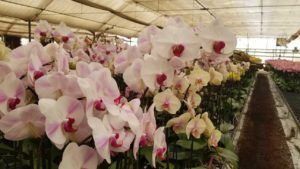 Lopez was impressed with the ease and simplicity of the KMC Commander process from install, to setup and use.
"You plug, you situate your sensor, you situate your modules and connect it to the ethernet and you're good to go," Lopez said. "Having an application that's accessible from a web browser from anywhere is the most convenient thing about having an upfront monitoring system. We're not tied down to proprietary applications or software or hardware of any kind. It's just as simple as going to App.KMCCommander.com and putting in my login."
According to Matsui, KMC Commander allows the company to monitor with ease.
"We have a handful of people who are technically qualified to manipulate the mechanical systems and they can't be running everywhere at any given time," Matsui said. "A product like KMC Commander is going to be a real boon for the way we can react to changes in environment, changes in climate and also mechanical malfunctions."
Interested in seeing for yourself? Schedule a KMC Commander demo.