We've recently released KMC Commander™ 3.0! In a series of blog posts, we're going to take a look at a few of the new features and updates in 3.0. In this post, we'll show some helpful project features that help tailor KMC Commander for you.
One new feature is User Action Logs. These allow you to see who, what, and when of modifications to networks, profiles, devices, schedules, and writable points. The most recent changes are at the top of the list, and you can apply filters to narrow down the results. This feature can be found under the Settings menu, or the gear icon in the top right of the screen.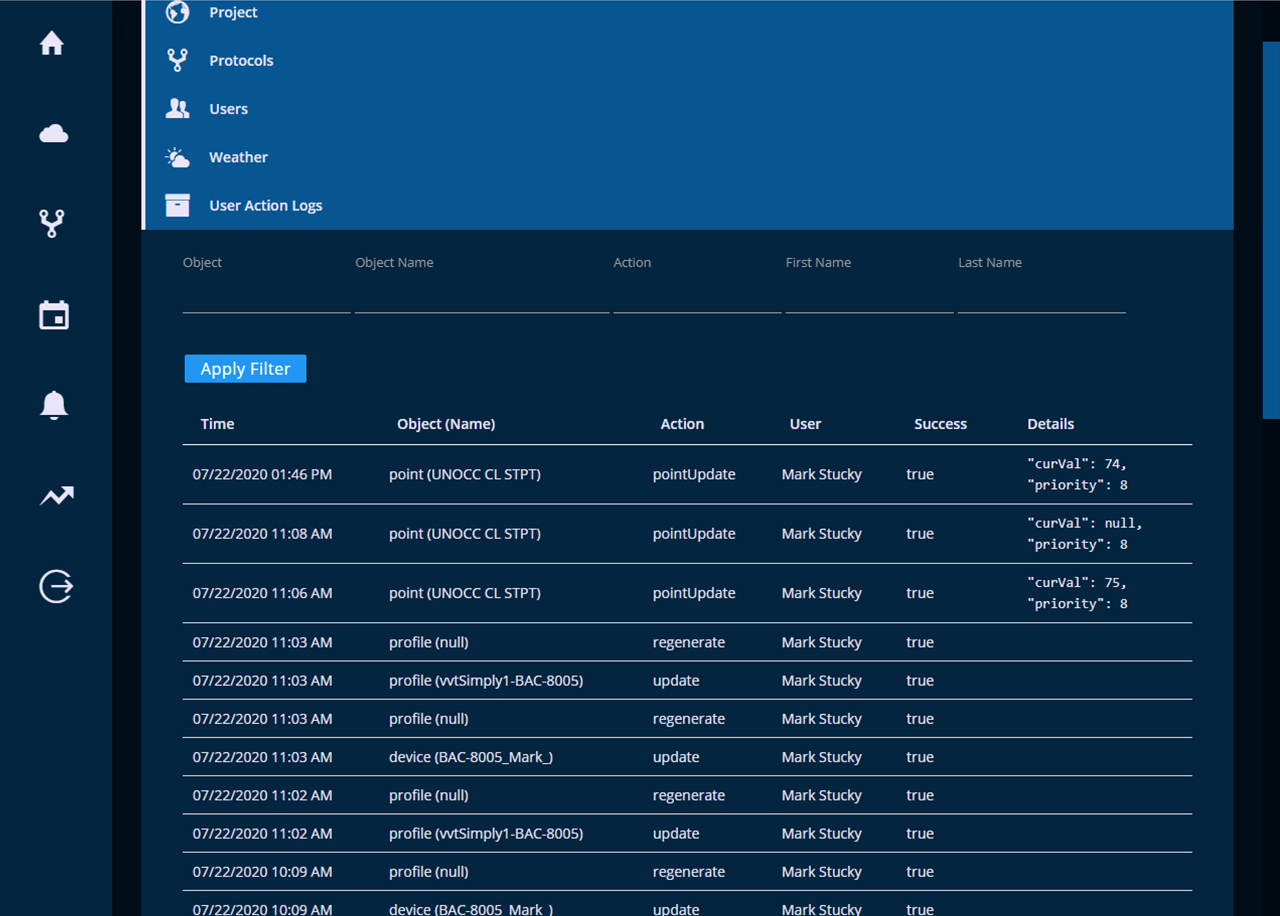 You can now customize the time zone of each project, making it easier to set schedules and alarms. In the KMC Commander System Administration, you assign the appropriate time zone for each project. This is then reflected for the project in the KMC Commander account when you assign times for schedules and alarms.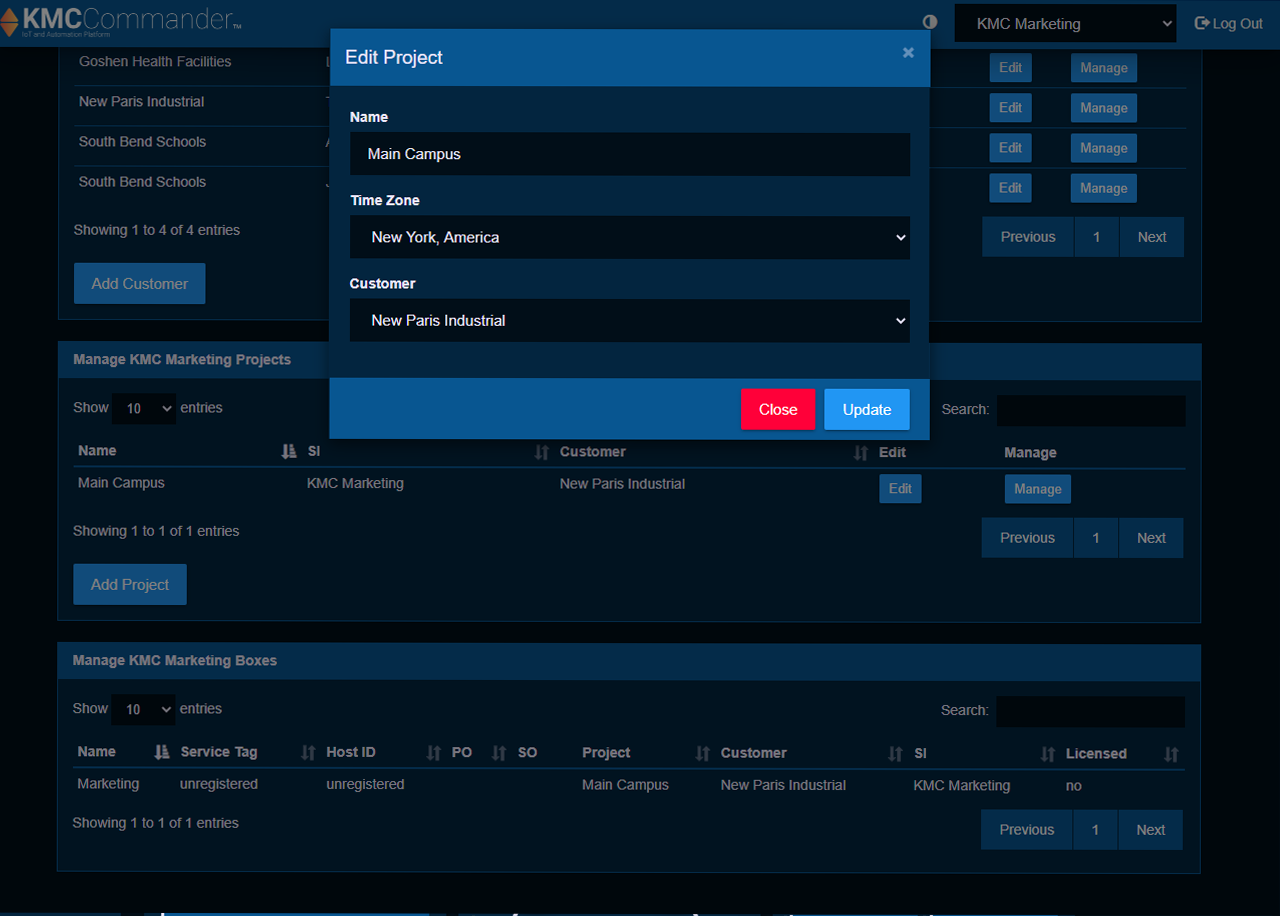 The dashboard is the heart of your KMC Commander data. You can customize your dashboard with card and decks showcasing your most important stats. Cards are the primary way to visualize your platform data and come in a variety of custom and autogenerated styles to highlight your information at a glance. Decks allow you to group those cards – one for each room in a particular building, or maybe a deck for each floor. This is customized however you see fit.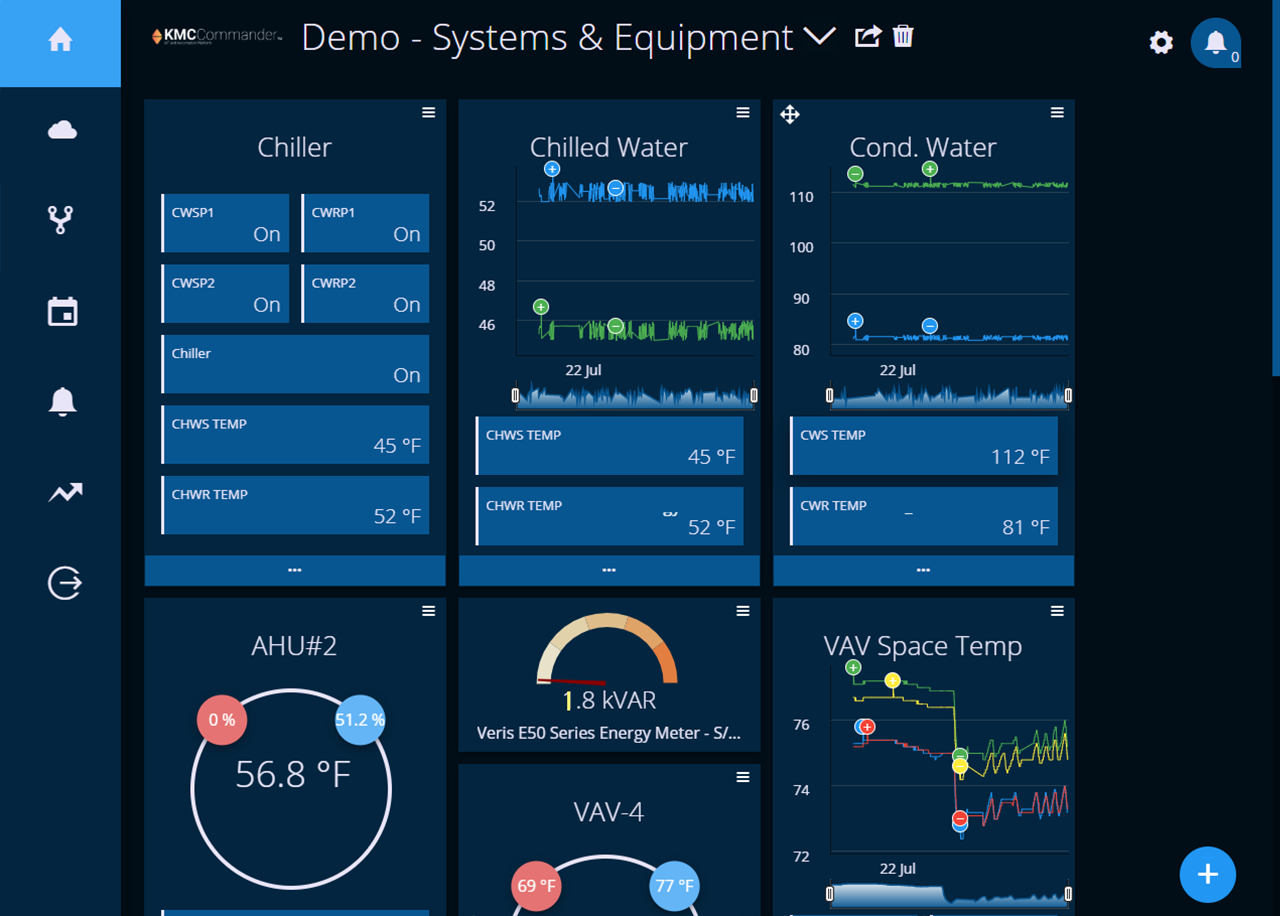 These are just a few of the new features and upgrades in KMC Commander 3.0. For more information on the platform, check it out on the web or watch the YouTube playlist. Previously on the blog, we discussed alarms and access and network and dashboard features. Be sure to keep an eye out for more updates!