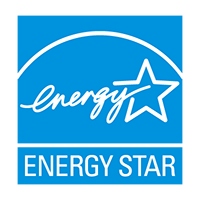 ENERGY STAR is the government-backed symbol for energy efficiency. A voluntary program by the US Environmental Protection Agency, its primary mission is to help people and businesses save money and protect the environment through increased energy efficiency. To that end, ENERGY STAR provides tools and resources to help businesses and facility managers identify cost-effective strategies for managing energy use—enabling these businesses to save energy, increase profits, and become more competitive.
To achieve ENERGY STAR certification, a building must meet strict energy performance standards. During the application process, utility billing data and building information such as energy use, water use, and greenhouse gas emissions are entered into an online tool. This tool then generates an ENERGY STAR score for the facility between 1 and 100; to be eligible for certification, the facility must earn a score of 75 or higher. This score simply indicates that the building performs better in energy use, water use, and greenhouse gas emissions than 75 percent of similar facilities nationwide.
These scores are verified by a third-party, such as a professional engineer or registered architect, and the relevant data points must be measured, tracked, and resubmitted annually to renew certification. Typically, buildings that earn the ENERGY STAR use roughly 35 percent less energy than their peers.
LEED
LEED, or Leadership in Energy and Environmental Design, is the world's most extensively used rating system for measuring building sustainability.LEED-certified buildings save energy, water, and resources while generating less waste and supporting human health. Designed to encourage innovation in best practices and strategies toward these goals during facility construction and use, LEED is built on a point system. Projects—new or existing buildings—pursue credits that earn points, and then they are awarded a certification level based on the number of points earned.
LEED offers a number of different rating systems to address the unique needs of different industries, buildings and project types—covering virtually any building in any industry. The prerequisites and credits available differ for each of these industries and rating systems.
Business Case for Efficiency & Sustainability
There's no question that it takes a substantial investment of time, capital, and resources to achieve and sustain LEED and/or ENERGY STAR certifications. But it's important to remember that many of the objectives of these programs overlap with business goals:
Keeping costs in check – saving energy saves money, and both these initiatives help to achieve energy savings
Corporate social responsibility – sustainable architecture and energy efficiency demonstrate to customers and employees that a business is looking to the future and cares about the environment
Annual metrics – these certifications can help a company stay on track in measuring and exceeding goals such as reducing greenhouse gas emissions or increasing waste recycling
HR policies – LEED in particular takes Indoor Air Quality (IAQ) and other environmental factors into account to help achieve business goals for health initiatives, employee retention, and workplace satisfaction
Building Management Systems & Sustainability
Success in either of these programs requires stakeholders to assess performance, set goals, create a plan, implement that plan, and monitor benchmarks. This is where a building management and automation system becomes one of the best tools available.
When designed, installed, integrated, and used correctly, modern control systems can result in a finely-tuned building where energy performance, comfort, and sustainability goals are proactively monitored and managed.
Building management and automation systems are scalable and flexible, so they could include anything from basic temperature programming to complex IoT setups that integrate security, HVAC, lighting, and more into one manageable platform. A knowledgeable KMC Partner can help devise a strategy to help businesses achieve their efficiency and sustainability goals through a BMS/BAS.
KMC Controls offers a suite of products with a history of helping businesses attain ENERGY STAR and LEED accreditation. To learn how to effectively leverage these products in your facility, contact a KMC Partner today.