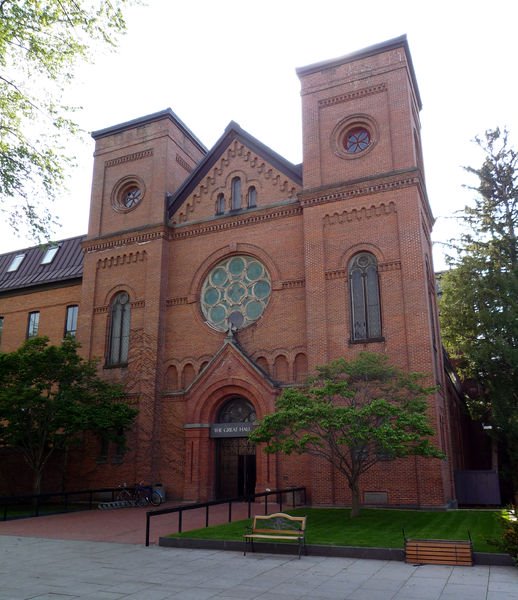 Saint John's University is an all men's school in Minnesota. The university is academically partnered with the women's College of Saint Benedict, located roughly six miles away. The partnership allows for an enhanced education since the two schools combine their curriculum to offer a variety of academic courses. The combined resources of both the schools enable the faculty and staff to provide an excellent education for both men and women.

Located in beautiful central Minnesota and surrounded by lakes and woods, Saint John's University is one of the top three Catholic Liberal Arts Colleges in the nation. The student body is made up of many different cultural and religious backgrounds, with the majority being Catholic. The university's values are based on the 1,500-year-old Benedictine tradition.
Saint John's University knows the importance of providing a comfortable atmosphere to ensure that the students can work productively. The school has taken the initiative to install KMC Controls products throughout the campus. The products were introduced into approximately 25 buildings to regulate the indoor atmosphere and other appliances.
"We have successfully been able to integrate other parts of our campus using KMC products," said Gary Jorgensen, the Mechanical and Electrical System Manager of Saint John's University. "The facility functions such as lighting, chillers, alarms, fume hoods, and a variety of other small things are all controlled by KMC controls. The university tries to convert a building a year, and we find KMC products easy to integrate and use due especially to the training that is offered."
It is this training that Jorgensen credits in his acceptance of the overall success of campus automation.
"KMC Controls offers the needed training for the system so we can do most of the work ourselves," Jorgensen said. "Yet, they still provide excellent technical support professionals for problems we cannot answer. I liked the fact that I received the same training as all of KMC authorized installers received. I knew I was getting the information needed to keep the university's system running properly."