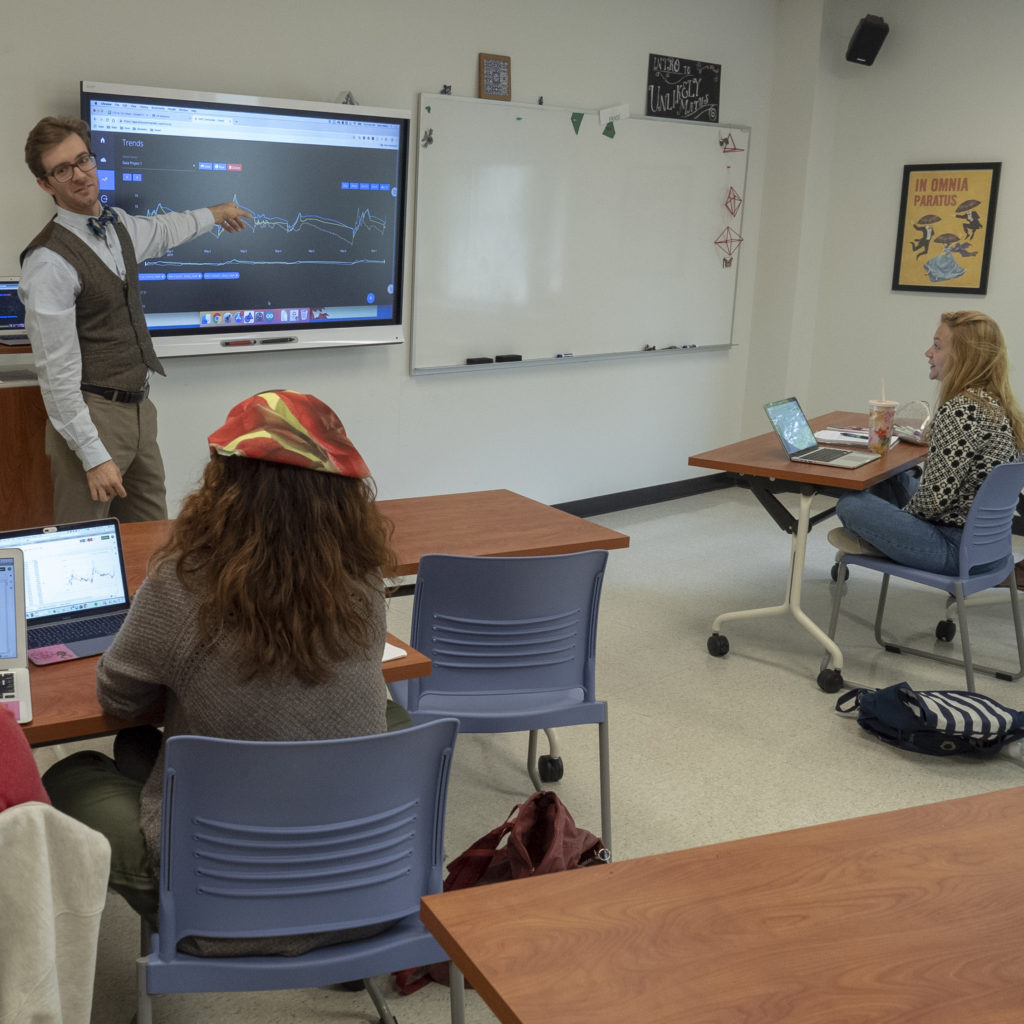 Stuart Country Day School of the Sacred Heart is a private, all-girls school in Princeton, New Jersey. With 460 students in preschool through 12th grade, the school is dedicated to using technology to provide a best-in-class interdisciplinary, hands-on learning environment. Stuart emphasizes three key academic standpoints for its students: leadership, STEM, and finance and economics.
The Stuart facility presented some interesting operational challenges. Constructed in 1963 and designed by Professor Jean Labatut of Princeton University, known as one of the most influential teachers of the mid-twentieth century, the historically significant building's mid-century modern architecture offers ample windows, which tend to have low insulation values. As the school expanded, newer additions responded differently to heating and cooling than the original wings.
"Energy was a big concern," said David Indursky, president of Encon Mechanical. "Comfort was big concern. At that point, we started bringing technology into a building built when technology was not as prevalent. This allowed us to really start modernizing the school comfort and getting the energy controls very under control."
According to Darren Malone, director of facilities and sustainable planning at Stuart, the project began with one goal: to improve operational performance of the campus. Working with KMC system integrator Encon Mechanical, Stuart installed a KMC Controls system.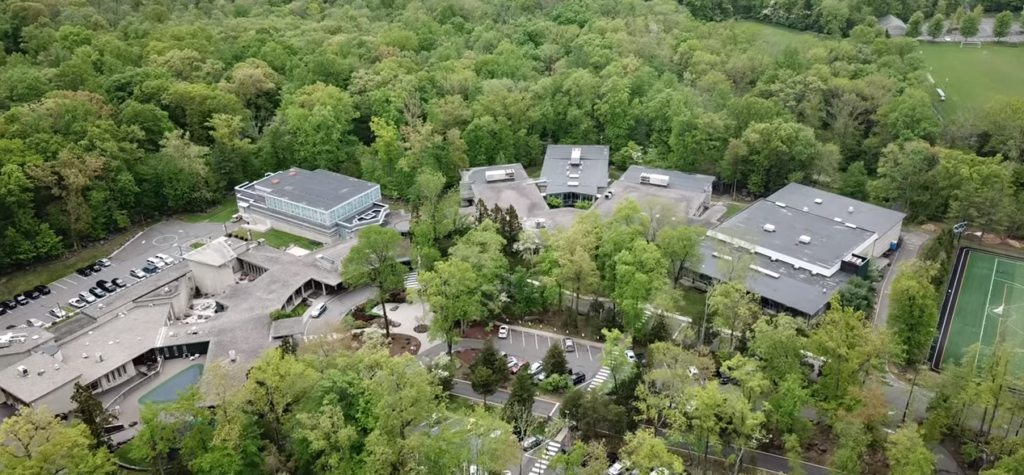 This quickly led to a nearly 45 percent reduction in energy consumption merely due to better building control. During the course of Stuart's upgrade, KMC Controls unveiled KMC Commander TM, its Internet of Things, or IoT, building automation platform.
"KMC Commander is an open, secure and scalable solution," said KMC Controls CEO Richard Newberry. "It actually is a very cost-effective way to get data – relevant data – from any device to the cloud so that you can visualize it on your phone."
KMC partnered with Intel to shape the features of KMC Commander and the platform was named an Intel IoT Market Ready Solution.
"Our relationship with Intel began in 2014 and we came together at the same time realizing that there was a convergence of IT and OT and that really, the solution was going to be a complete architecture for the Internet of Things," Newberry said.
As an Intel IoT Market Ready Solution, the KMC Commander has been identified as an IoT solution that is fully supported, commercially deployable and demonstrates a measurable value to businesses – all verified by Intel.
"KMC Commander, when you look across the edge compute technologies into the networking capabilities, the ability to talk to all types of different types of equipment, the connection to the cloud and the application enablement platform, it delivers all in one packaged environment that's easy to consume, easy to learn, and easy to get acquainted with," said Rick Lisa, Intel's director, IoT business development, U.S.
Stuart added KMC Commander on top of its upgraded building automation system to increase building smarts and automation.
"The real advantage to us that we see on the technology side is the openness of it," said Indursky. "On the installation side, it is very easy to install. It is very quick to populate the information."
KMC Controls worked with Encon and Stuart to fine-tune the upgraded system.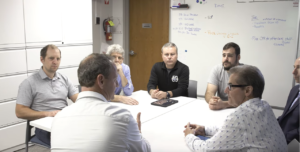 "The Stuart Country installation involved more than 140 devices, including KMC Conquest controllers, BAC-5051E routers, Veris power meters, CO2 meters and more," said Bear Hyden, sales engineer of IoT at KMC Controls. "KMC Commander pulls more than 1,500 points of data from these and makes the points available to track, trend and alarm from any internet accessible device."
However, what began as a quest to optimize building efficiencies using KMC Commander ultimately evolved into a unique educational opportunity for Stuart's students.
Malone found that in the process of upgrading the system, the information and data pulled from KMC Commander could be useful beyond building operations.
"Students frequently asked about the campus," Malone said. "The information we were tapping into to manage the building automation system, the students could tap into as well. If they want to know something about the campus, let's give them access. Let's open up our campus to our students."
This led to the development of Labatut's Learning Lab, named for Jean Labatut, the architect who designed the school and the campus. The lab focuses on the campus as a resource for experiential learning and applied research opportunities for all grade levels. Through the combination of academics and operations at the school, the high school students can earn credits toward diploma requirements in STEM (science, technology, engineering and mathematics) and leadership.
"STEM in itself is an integrated concept," said Courtney Portlock, Head of Upper School at Stuart. "Our concept here of how our science, technology, engineering and mathematics courses can really help our students understand how the content in the textbook actually relates to what they are seeing in their world. How is it all coming together? The tools and the resources that are provided by KMC are incredibly important to that process."
According to Indursky, by granting students access to the building's data, the project has grown in new and creative ways.
"Conceptual theory for this project has always been making KMC Commander the gateway between technology, student learning and building automation," said Indursky. "The ease of KMC Commander's connectivity allowed us to make this a real-world learning lab for the kids by giving them access to real-time information."
The concept of the lab is known in the industry as "Campus as Lab," or CAL. As Malone researched how other institutions implemented this model, he soon learned the idea was limited to colleges and universities. He reached out to neighboring Princeton University, who manages a CAL program of their own.
"Princeton invited us to be part of the Campus as Lab Community of Practice, alongside 128 institutions from around North America," said Malone. "Stuart is the only non-college or university member."
Malone found that having one primary building, as opposed to a large multi-building campus, affords Stuart different opportunities than a higher educational institution.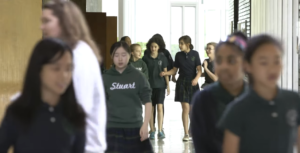 "We have the interdisciplinary aspect – meaning any given project can be approached from a variety of subject matters, such as environmental science, statistics or photography," said Malone. "For example, five different teachers and classes can touch one idea, allowing students to collaborate with each other."
Once the system was running, KMC Commander quickly became part of the students' STEM studies. Building off the hypothesis that an indoor garden will improve interior air quality, one student looked at CO2 data for various rooms in the school, and, using her own login and personalized dashboard in KMC Commander, observed any changes to trend data after adding a hanging garden. Sara Deczynski, class of 2019, used KMC Commander to access the school's electricity consumption data to analyze the potential transition to renewable energy.
"I've had a dream of Stuart using its large flat roof for solar panels," said Deczynski. "The area is perfect – a perfect candidate for that renewable energy. Just direct sunlight for most of the day, not too much to tree cover. I'm thinking to pull things like daily usage of energy consumption but then how it how it relates to a school day, a weekend, summer and summer activities and things like that so how that usage changes and how we can adapt our energy production in the future to suit that."
In addition, a statistics professor is using raw data pulled from KMC Commander as a basis for data sets. Data sets can be pulled for every point in the building automation system.
"It has really allowed me to bring a level of applicability of application and realism to what we're learning in the classroom," said Sean Malloy, middle and upper school math and economics teacher. "It's not contrived word problems. It's not contrived experiments with 11 people in the room. It's real data. That excites me as a statistician – that excites me as a teacher – because I know that will interest the students at a level beyond the theoretical. It just makes me all the more excited to plan a lesson and that it makes the lesson that much better."
A variety of equipment is tied to KMC Commander: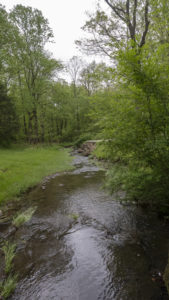 Generator monitoring: a power meter displays KW, voltage and current on the discharge side of the generator, while sensors monitor discharge exhaust temperature.
Walk-in cooler and freezer: door switches and current sensors monitor electrical consumption, and alarms sound if doors are left open for an extended period of time. Program alarms indicate excessive electrical use or extended compressor run times, which could indicate mechanical problems.
CO2 sensors: programs demand control ventilation by operating outside air dampers.
Power meters: submetering different zones' energy efficiency.
Gas and water meter monitoring: obtain consumption rate data from utility meters.
Stream water monitoring: an API will integrate with the data provided by the U.S. Geological Survey to monitor the water temperature, flow volume, turbidity, oxygen level and PH of the stream running through the Stuart campus.
A weather station: an API will integrate with the weather data provided via Earth Networks website.
"The importance of data grows as IT and OT become increasingly integrated," Newberry said. "These students are coming of age alongside the IoT technological revolution, and its significance in their lives will only grow as time goes on. We're very excited about the convergence of operations and education. Stuart Country Day School was a very exciting project for me and for the whole team at KMC. We see the power of our open platform."
The students working with the data have begun making connections beyond KMC Commander.
"Everything we do can be analyzed into data and finding exactly how that data can be turned into real life applications," said Deczynski. "I think finding the correlation between numbers and real-life usage and projects is where the STEM magic happens. It connects the numbers to life."
According to Malone, KMC Commander fulfills its promise on both the building control and educational fronts.
"I'm very happy with the system and I'm very happy with KMC Commander [on] multiple fronts," said Malone. "First of all, our partners in KMC and Encon have been fantastic in getting the system set up and in training me and allowing me to train those on my staff to use the system. It has been a game-changer for understanding how our building works in providing the best environment for our people, but as I've seen the academic side use the system, that's where this really makes a successful program for us and makes everything that's gone into planning and implementation for the Commander system worthwhile.
"Our ability to create excitement around life-long learning here is greatly enhanced through the opportunities we have with Commander and the data that it gives us about our campus."