KMC Controls, a leader in building automation systems, today announced that Kelly McEuen has joined the management team in the newly created position of Vice President of Business Development to oversee development of the organization's Internet of Things (IoT) solutions. KMC has partnered with Intel and Dell in a collaborative effort to connect building automation systems to the IoT. McEuen will lead product development and sales in the new category.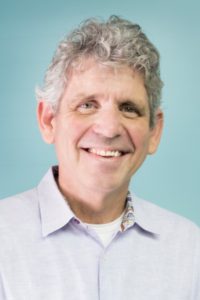 McEuen's addition gives KMC a distinct advantage in capturing share in the emerging market for IoT appliances.
"Kelly has been a strong KMC partner and advocate in various roles within other organizations for years," said Richard Newberry, Strategic Advisor to KMC's Board of Directors. "His depth of experience and expertise in automation and energy management – particularly in enterprise applications and in portfolios of distributed properties – will bring a fresh perspective to our go-to-market strategy. We are pleased that Kelly has joined us, and look forward to bringing these exciting new solutions to market."
About KMC Controls
Founded in 1969, KMC Controls is an American manufacturer of open, secure and scalable building automation solutions. From secure hardware devices to smart and connected software, KMC delivers embedded intelligence and optimized control.
KMC is committed to providing industry-leading, Internet of Things-enabled automation solutions with leading tech suppliers to increase comfort and convenience and to help reduce energy usage.