KMC Controls, a leader in building automation systems, today announced that it will be a premiere sponsor of the 2016 Tridium Niagara Summit from May 15th through 17th in New Orleans, Louisiana.
Niagara Summit 2016 is the premier industry showcase for connected devices and systems. Developers, programmers, building engineers and executives come together to share the latest innovations and breakthroughs, discuss business and technology trends that are shaping the Internet of Things, and learn more about advancements to the Niagara Framework®.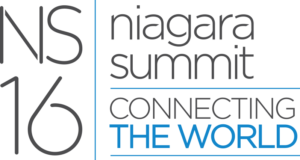 The event emphasizes knowledge-sharing and ideas – with forums, presentations and breakout sessions.
Richard Newberry, strategic advisor to KMC's board of directors, commented, "The Niagara community has been very welcoming to KMC, and we have a long history of working well with them. We made the strategic decision to develop additional solutions to better leverage the strengths of our products within the Niagara environment, and the result has been a tremendous success all the way around. We are proud to support the 2016 Niagara Summit and look forward to the opportunity to contribute innovative and intuitive solutions for the community."
KMC offers multiple solutions that work within the Niagara Framework, including the KMC Conquest™ BACnet® control line, the KMC Conquest BACnet Router, and the KMC Converge™ Niagara application with supporting Converge GFX™ graphics package.
About KMC Controls
Founded in 1969, KMC Controls is an American manufacturer of open, secure, and scalable building automation solutions. From secure hardware devices to smart and connected software, KMC delivers embedded intelligence and optimized control.
KMC is committed to providing industry-leading Internet of Things-enabled automation solutions with leading tech suppliers to increase comfort, convenience and help reduce energy usage.
KMC Controls®: Building Genius™ from the edge to the cloud.