KMC Controls, a leader in building automation systems, announced the release of its new KMC Conquest Ethernet-equipped BACnet® controllers.
The release of the Ethernet models is a planned extension of the Conquest platform designed to connect building automation systems to the Internet of Things.
KMC Conquest direct digital controllers (DDC) are fully programmable, native BACnet-protocol controllers with integrated alarming, trending, and scheduling that maintain logic and data at the network edge. KMC Conquest controllers are also equipped with near field communication (NFC) technology allowing field configuration via the KMC Connect Lite™ mobile app. The addition of the Ethernet option allows them to be easily integrated directly onto a building's IT backbone.
According to KMC Technology Manager Erich Kreuter, "KMC is committed to leveraging the full potential of the Conquest architecture to meet new market opportunities presented by the Internet of Things. Advanced sensing options, edge device management, and IP connectivity are expanding at an unprecedented rate. Conquest controllers are the optimal edge devices for making a building IoT-ready."
Parties interested in speaking with the development team may contact KMC Controls at www.kmccontrols.com.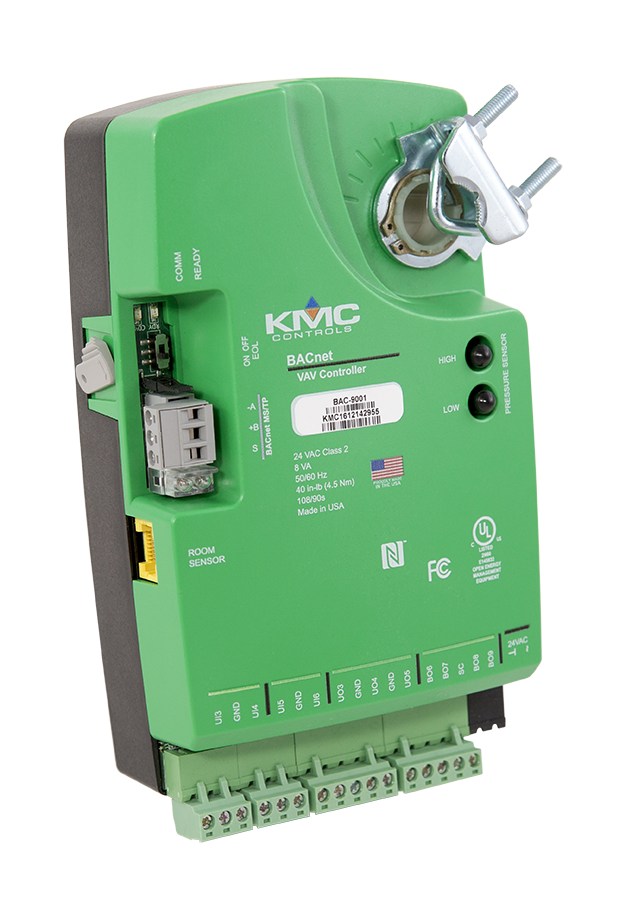 About KMC Controls
Founded in 1969, KMC Controls is an American manufacturer of open, secure, and scalable building automation solutions. From secure hardware devices to smart and connected software, KMC delivers embedded intelligence and optimized control.
KMC is committed to providing industry-leading Internet of Things-enabled automation solutions with leading tech suppliers to increase comfort, convenience and help reduce energy usage.
KMC Controls®: Building Genius™ from the edge to the cloud.