KMC Controls, a leader in building automation systems, today announced its participation in the IoT World event at the Moscone Center in San Francisco, California, May 12-13.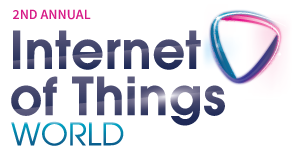 Internet of Things World 2015 is the world's largest and most comprehensive IoT event – with over 4,000 attendees, 250 industry thought leaders, and 150 exhibitors. With a focus on monetizing the IoT revolution through bringing together ecosystem wide attendees, stakeholders and investors, Internet of Things World is a unique opportunity to advance KMC's IoT message at the heart of IoT development. The second annual Internet of Things World is the only independent business event dedicated to IoT. It assesses the key horizontal challenges affecting the range of vertical markets while also featuring dedicated tracks looking at industry-specific issues.
Richard Newberry, Strategic Advisor to KMC's Board of Directors, has been appointed to the IoT discussion panel on the topic of IoT implications for smart buildings and connected systems. Newberry, formerly President and CEO at KMC, has led corporate development, new product innovation and competitive strategy for the company since 2014. With more than 30 years of executive and general management experience in energy, oil and gas, technology manufacturing and building automation segments, Newberry applies a total solution view to guiding innovation and forging strategic partnerships with industry-leading technology firms. He currently leads KMC's collaboration with Silicon Valley tech giants developing a revolutionary solution for connecting building automation systems to the Internet of Things.
KMC is developing a complete IoT Platform for building automation that forms an end-to-end solution, from sensors and controllers (edge devices) to cloud-based remote management applications. Remote visualization and control are enabled via a cloud-hosted, mobile-application-based architecture with secure data access.
KMC will be exhibiting its new technology as a platinum-level sponsor at three major upcoming events:
Parties interested in learning more or speaking with the development team may contact KMC Controls at www.kmccontrols.com.
About KMC Controls
Founded in 1969, KMC Controls is an American manufacturer of open, secure and scalable building automation solutions. From secure hardware devices to smart and connected software, KMC delivers embedded intelligence and optimized control.
KMC is committed to providing industry-leading, Internet of Things-enabled automation solutions with leading tech suppliers to increase comfort and convenience and to help reduce energy usage.
KMC Controls®: Building Genius™ from the edge to the cloud. [www.kmccontrols.com]