Looking to add KMC-specific functionality to your Niagara workbench? Search no further than KMC Converge! This Niagara4 and NiagaraAX application is ideal for configuring and programming your KMC Conquest controllers through any open JACE. Its sister application, KMC Converge GFX, adds to the experience through an advanced HTML5 graphics package for the creation and display of mobile-friendly dashboards.
Key Features
Some of the key features KMC Converge adds to Niagara include: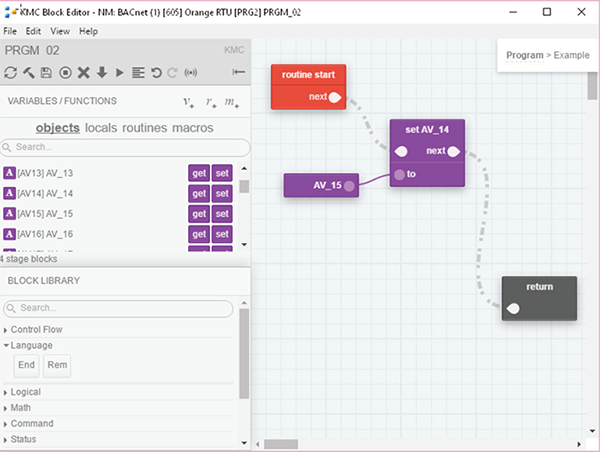 A KMC BACnet Module used to directly configure KMC BACnet controllers.
Application Selection and Configuration allows a site to be built and configured offline.
Rapid Site Deployment automatically pairs offline configurations to network devices.
Continuous Commissioning Audit Tool saves a snapshot of the deployment for future comparison to original configuration.
Mobile friendly HTML5 graphics remove dependencies on Java Applets for operators.
Common Misconception
According to Greg Salisbury, Senior Sales Engineer at KMC Controls, there is one common misconception regarding KMC Converge.
"People seem to think it is a whole other workbench," Salisbury said. "But in reality it is a tool within the Niagara workbench software – it adds additional capabilities tailored for configuring KMC BACnet controllers."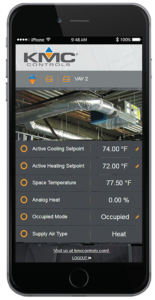 The KMC Converge GFX graphics toolset adds additional capabilities to configure and generate responsive, HTML graphics for not only KMC Converge, but any other open brand of the Niagara Framework. These graphics can then be viewed on any device, adapting to screen size to always look great.
"KMC Converge GFX is a quick and easy way to create HTML5 point graphics, and the mobile-friendly interface really adds to the user's experience – whether using a desktop in the office, tablet in the field, or phone on the go," Salisbury added.
Both KMC Converge and KMC Converge GFX may be licensed to any open workbench.