We talk a lot about flexibility here. We talk about ease. You know why? These two qualities go hand-in-hand. We want our products to make things easy for you. We want our products to be easy to purchase, easy to install, and easy to use. And we want to be the flexible solution for whatever your system needs.
KMC Conquest: Your Flexible Solution
KMC Conquest, our latest line of BACnet advanced application digital controllers and sensors, provides superior flexibility with integrated alarming, trending, and scheduling features, making for powerful edge devices in the smart building ecosystem.
The backbone of our KMC Conquest line is the BAC-5901 General Purpose Controller. It's typically used in applications like: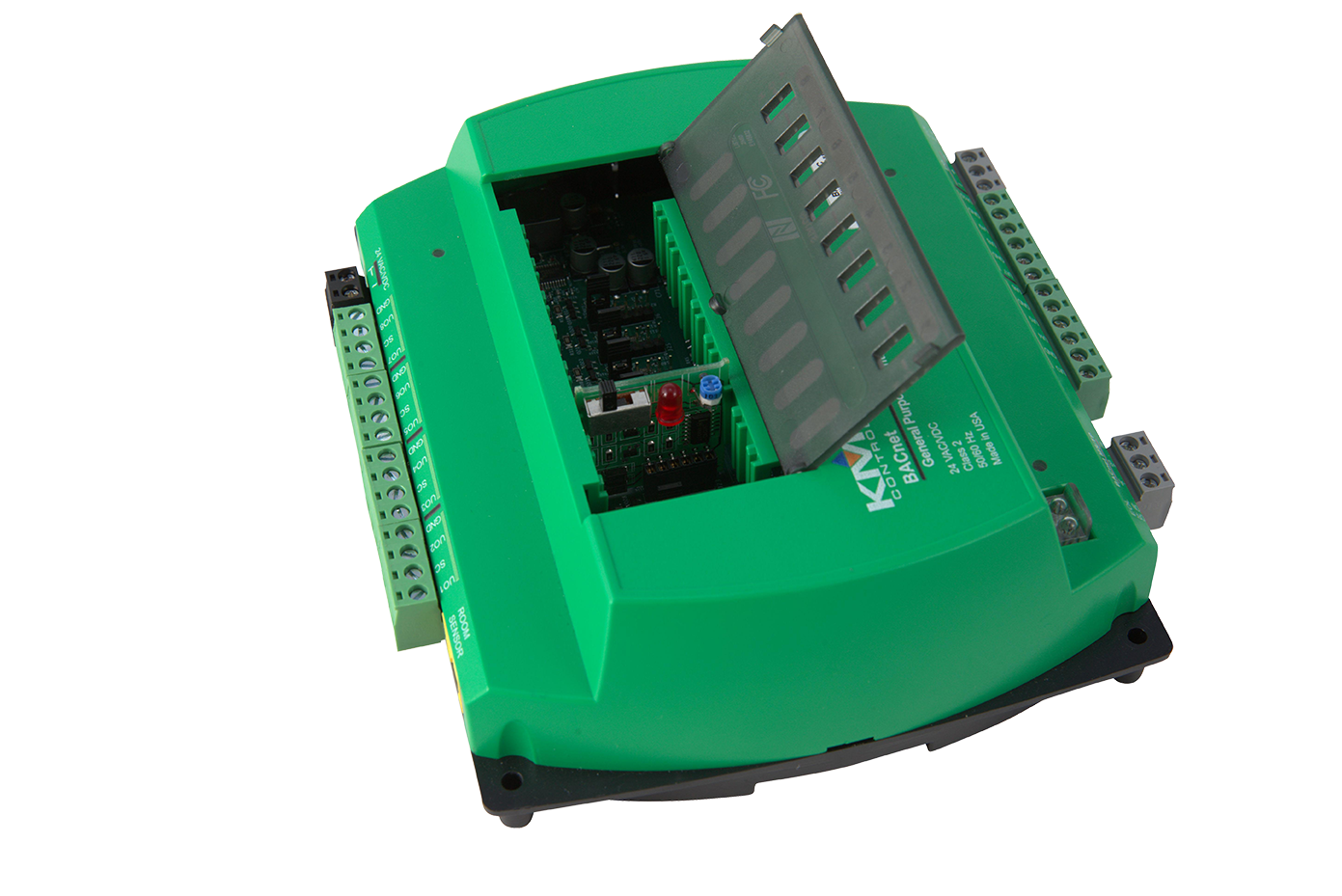 Air Handler Units
Chillers
Boilers
Cooling Towers
Fan Coil Units
Heat Pumps
And many more
The controller features 10 inputs and 8 outputs and with available CAN-5900 series expansion modules, can make for a total of 74 inputs and 40 outputs. And using the HPO-6700 series override boards, you can tailor your General Purpose Controller to your specific application needs.
KMC Conquest Configuration & Programming
The BAC-5901 can be configured in a variety of ways. Use our KMC Connect Lite app with built-in NFC technology for quick configuration while the controller is not only unpowered, but still in the box. For a simple, menu-driven setup, use a STE-9000 series digital sensor, also known as a NetSensor. With the Ethernet-enabled BAC-5901CE, you can configure the controller by connecting any HTML5-compatible web browser to the built-in configuration web pages.
Our controllers are fully programmable, allowing for easy application programming, selection and configuration via KMC Connect and KMC Converge software. Our General Purpose controllers also come with standard programs for typical field applications. And for additional graphical capability, you can use KMC Converge and KMC Total Control to create custom user-interfaces for the controllers.
Another great feature of our KMC Conquest controllers is dependability. If the controllers ever lose network connection, they continue to monitor and collect trend data that becomes available when the network is reestablished.
The KMC Conquest BAC-5901 is designed to give you the control and flexibility to easily manage your system how best you see fit.
For documentation on the KMC Conquest line, click here.