As promised, we recently released KMC Commander 2.0. This update was quite a significant one, bringing a variety of new features. Here are five of our favorites:
1. New Dashboard Card Types

The KMC Commander dashboard is your one-stop shop for all your most pertinent information. To help tailor this information to you, we've added a few new types of custom cards. Weather cards display temperature and weather information for particular locations based on either city name and state or zip code. KPI (Key Performance Indicator) cards are a smaller size, and feature one essential point or metric. KPI Gauge cards are like the KPI cards, only with the addition of a real-time animated gauge graphic.
2. New Supported Protocol – SNMP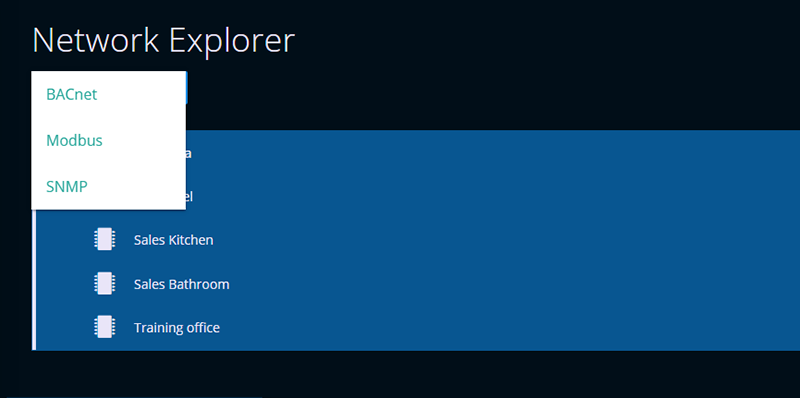 SNMP is now a supported protocol in KMC Commander. Under the Network Explorer, you can add an SNMP "network." Each SNMP "network will consist of a single SNMP device – typically a server, router, switch, modem, printer and the like – and setup requires uploading a MIB file for each device.
3. User Roles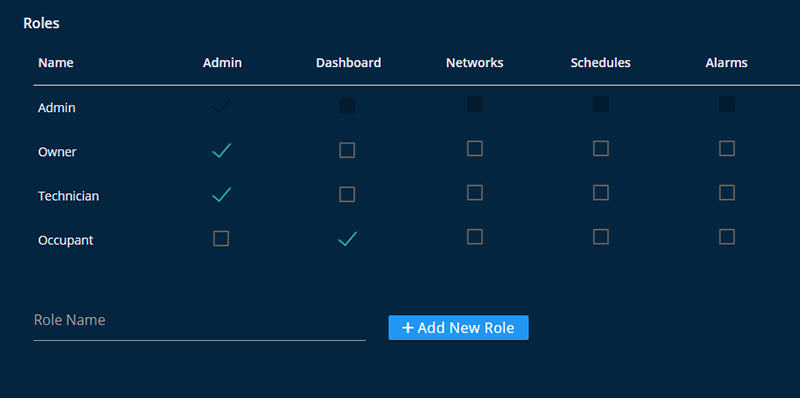 You can now create and edit user roles from the Settings screen within the KMC Commander platform on the cloud. (Previously, you could only update this information by logging into the Project Cloud.) Just click to select the areas and features accessible to each role.
4. Multiple Dashboard Navigation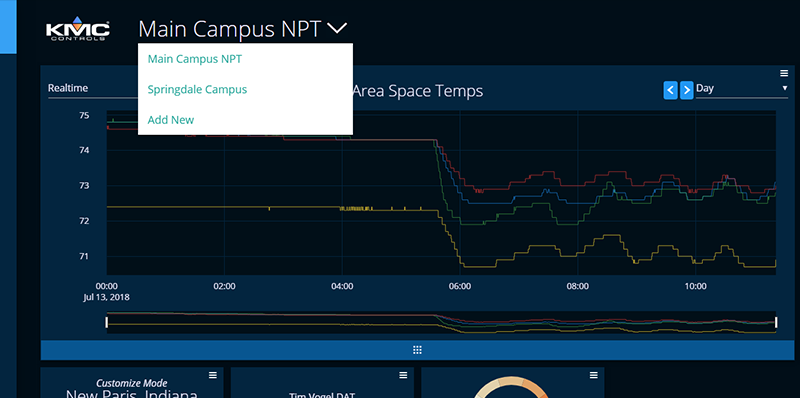 On the Dashboard, you can now create new dashboards, or move between multiple dashboards. Just click the downward arrow next to the project name. Another new feature is shown in the image above… You can now add your company logo to your dashboard!
5. Switching Between Projects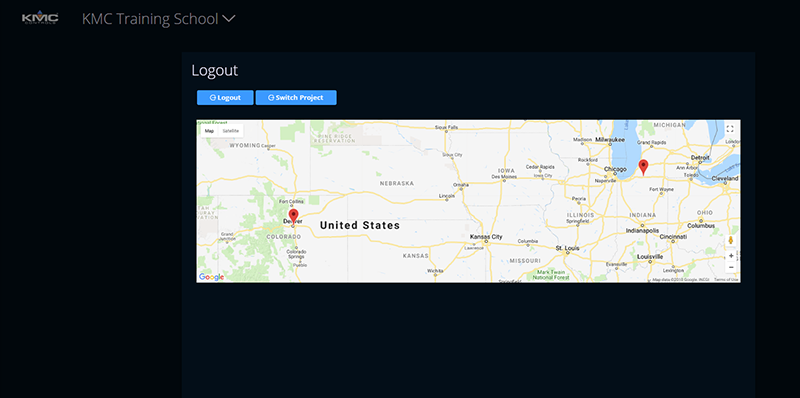 For those of you with multiple projects, you can now switch between them from the logout screen using the new map feature. When accessing the platform via the cloud, just click the logout icon. Use the map to change between boxes within a project or click switch project to change projects completely. Just select a pin!
These are just a handful of the new features and improvements with KMC Commander 2.0. Be sure to log in and review the related Tech Bulletin to review all of the new additions.